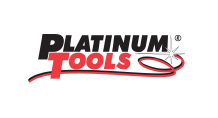 Platinum Tools
Wire and Cable Solutions for Custom Installation
Platinum Tools develops and sources the absolute best possible solutions for the preparation, installation and hand termination of wire and cable. Their amazing EZ-RJ45® Connector simplifies twisted pair terminations by allowing the wires to be inserted through the connector and out the front. This allows the technician to easily verify the proper wiring order.
Stockists
Please contact us for information. Click here to find your nearest Quadraspire retailer.
Latest Platinum Tools News
See the latest news from Platinum Tools here.