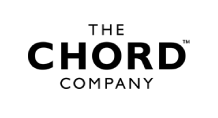 The Chord Company
Cables for Hi-Fi, Custom Install and Home Theatre
The Chord Company has designed and hand-built specialised cables in Amesbury, England since 1984.
Stockists
We have Chord Company stockists in Auckland, Tauranga, Napier, Wellington, Nelson, Christchurch and Dunedin. Click here to find your nearest Chord Comapny retailer.
Latest Chord Company News
See the latest news from The Chord Company here.